What Our Students Say About CAL
Discover why 93% of students surveyed would recommend our courses
College for Adult Learning Reviews and Success Stories
We aim to deliver the best experience as part of our focus on students here at the College for Adult Learning.
We have internal continuous improvement policies that ensure we're taking feedback on board and keep delivering industry-relevant content, best practices, business-ready document templates and of course, support and feedback from real, experienced professionals.
But don't take our word for it. We believe that our students will give you the best idea of what to expect from studying with CAL. Read through independent and incentive-free reviews for the College for Adult Learning, success stories from graduates, and experience survey results from real students.
Discover why 93% of students surveyed would recommend our courses to friends and coworkers.
of our students surveyed would recommend our courses
of our students surveyed achieved their primary study goal
of our students surveyed rated the coaching they received as excellent
Real Students. Real Outcomes.
We're dedicated to providing more than just a piece of paper for our students. See how we've made a difference in the lives of some of our top graduates.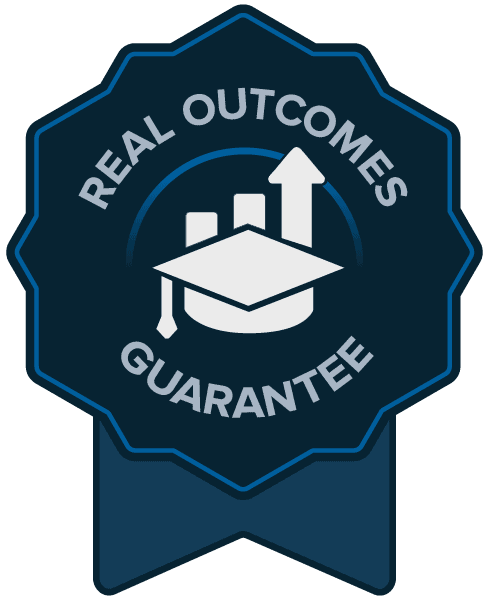 Real Outcomes Guarantee
Our Real Outcomes Guarantee is our commitment to you and your career goals, ensuring that your studies will give you real-world benefits.
This guarantee is part of our ongoing work to support you beyond your study journey. Our team, assessments and feedback are all focused on helping you in your career, not just passing your course.
Discover more
CAREER CLOSE UPS
We are always immensely proud of the careers and outcomes our students and graduates set out to achieve. In an effort to share and celebrate these achievements, we have developed a few career closeup's to showcase how these students have made a real difference in their lives through their qualification.
"The course that I took offered value for money as I learned a lot from the lecturer and am able to use the skills in my workplace"
"You can never really put true value to learning as it profits you for a lifetime"
"Excellent value for money, high quality education at minimal cost"
"I think that Vikki was the best thing about the course. She gave excellent feedback and was really helpful, especially in times where I wanted to give up"
"The support and backup ftom [sic] my mentor, Michael was fabulous and a big help in completing the course"
"Michael as learning coach was fantastic and made the whole learning experience come alive with his sharing of knowledge and experience"
Diploma of Human Resources Management
"After starting my own recruitment company, even with nine years of experience in the field, I could see that there was a gap in my knowledge. I chose to study a Diploma of Human Resources Management with the College for Adult Learning. It was actually really enjoyable which I did not expect! The tutorials had a fantastic flow and I found video learning to be easy. Having quizzes at end of each unit was a good idea and reminded me to pay attention.
I was determined to get the course done quickly and wanted the time flexibility to complete it at nights and weekends. The course work was relevant and manageable, a natural extension of what I was doing in my work already. CAL was very supportive and helpful with email and phone response. I believe they do whatever they can to help people through the course."
Diploma of Project Management
After seven years at my organisation I could see that opportunities existed for me to widen my professional knowledge. As a high-level management position, my job is very demanding. The Diploma of Project Management has given me the tools I needed to meet both the day to day challenges and long term results required from my work.
The College for Adult Learning exceeded my expectations. I have a Diploma of Engineering and I have studied online with another provider before, which was unfortunately an unpleasant experience. CAL's course was nicely structured and gave me exactly the knowledge I needed. The Learning Coaches were readily available for help and I was pleased with the self-organising environment. Doing the course at night around my fulltime job allowed me the flexibility I wanted and I finished it in a timeframe I was very happy about."
Diploma of Building and Construction (Management)
"I studied the Diploma of Building and Construction (Management), doing approximately 6 hours of study per week. All the learning materials were engaging and the learning coaches offered their full support when you needed it.
Not only did this experience teach me the proper techniques and knowledge as promised, but it also taught me how to learn independently, how to stick with a problem and find ways of solving it, and perhaps most significantly, the experience taught me the skills that will enable me to continue to develop my Management skills beyond the electronic classroom."
Diploma of Leadership and Management
"Back in 2015 I was searching for a course to broaden my qualification base. I completed a Diploma of Leadership & Management.
Vikki was the most supporting Learning Coach I could have asked for, she provided excellent feedback (both positive and constructive). The team in the College for Adult Learning Administration Office were efficient, prompt in responding to emails, friendly, supportive and encouraging!
I am grateful that I chose CAL to complete this course with. They pulled together my life experience as real world examples and helped me prove to myself I am still not too old to fulfil my potential in life!"
Statistics sourced from 2012, 2017, 2018 and 2019 Completed Student Surveys